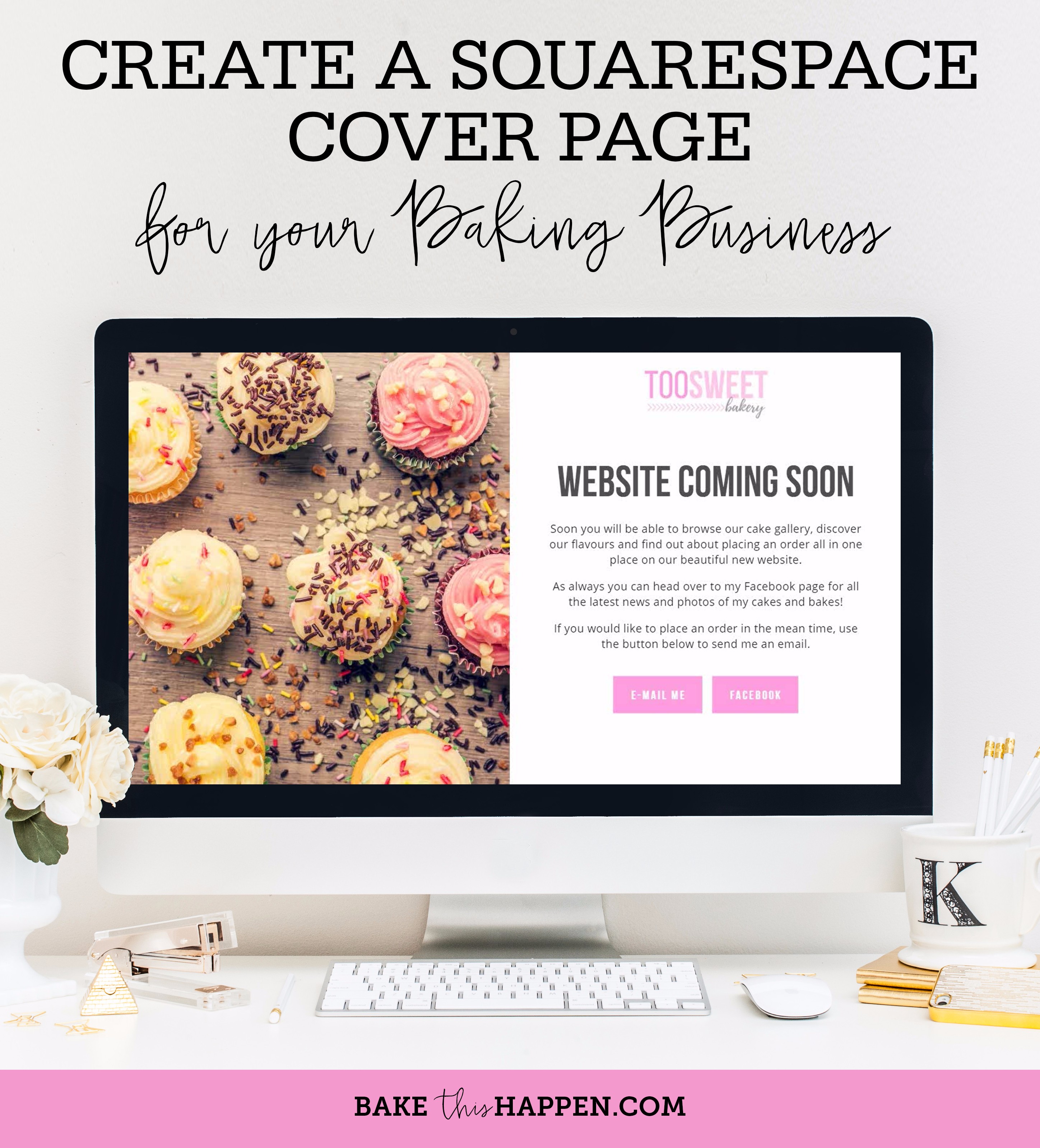 Is the thought of setting up a website for your baking business freaking you out?
Maybe this is the voice in your head…
I'm busy baking, decorating, designing and dealing with customers – I can't imagine having time to get a website sorted and getting my portfolio online
I'm just not in the position to hire a designer or developer at the moment
Tech is not my thing, how can I possibly figure out a website?!
Maybe I don't even need a website, surely Facebook will do
ENOUGH!
I'm here to help.
It's only going to take a couple of hours to get started.
This course is FREE (as is a Squarespace 14 day trial so you've got nothing to lose).
I will walk you through EVERYTHING with clear videos, all you have to do is copy!
You definitely need a website. You will look professional, stand out against the competition, be able to answer clients questions before they even ask and, most importantly, sell more cakes!
This is an introductory course that will take you through setting up a Squarespace account, an introduction to the building interface and building a 'Coming Soon' landing page to allow you to get your website up and online within an hour.
You will then have time to build your website behind the scenes.
Once you've tried a Cover Page, take on building your FULL WEBSITE! Click here to enroll.